Rules of Engagement
Over the years we have attended many a client's home to inspect building work that has been done on the property and which is turning out to be less than they were expecting in terms of quality and finish. In many of the cases the builder had been paid in total, had only half completed the job and would not come back to finish the job. The mistakes people have made in these situations are all too familiar once the story has been told. In light of this we have put together what is euphemistically called: Rules of Engagement
These are simple procedures or rules to follow when self building or indeed if you are employing a builder or tradesman to undertake any kind of work in your home or property. If these simple rules are followed you will at least protect yourself from a lot of hassle by preventing things from going wrong in the first place-or if things do go wrong you will be in a stronger position to fight back and get the best outcome for yourself.
We are happy to offer this advice free, even if you don't wish to use our range of services.
The Rules of Engagement are copyright and any publication without prior approval is strictly forbidden.
RULE No 1
When trying to find a good builder ask your family, your friends or work colleagues if they know of a good builder who has done work for them. Ask was the work done to a good standard. This will make finding a good builder a bit easier and is a good place to start.
RULE No 2
When you do choose a builder, seek references from him for work he has preformed and follow them up. Also keep the Architect/Project manager separate from the builder. It is common and accepted practice for Architects to collect a fee from a builder that they recommend to a client. This is clearly a conflict of interest-the Architect may well be more on the side of the builder than on your side if things go wrong, even thought his contract is with you. Believe us-it happens.
RULE No 3
Engage the use of construction professionals to help you achieve what you want and to police the construction work for you-especially if you are spending a lot of money.
Ensure they are professionally qualified and registered with the appropriate bodies. Ensure your Architect is an Architect-degree qualified rather than technically qualified-there is a difference.
RULE No 4
Ensure a proper written contract is in place with whatever builder or professional you choose to perform the work for you. Set out what the works/services are, how long it will take and the cost of the works
"PROTECT YOURSELF LEGALLY"
"A contract is a formal agreement between two or more people that is enforceable by law"
RULE No 5
For large projects like a house build or large extension get a Quantity Surveyor to do up a Bill of Quantities for you. This will give you an accurate costing for the building works. Add 10% for contingency/change of mind issues. Ensure the prices quoted include VAT. Construction works typically attract a VAT rate of 13%
RULE No 6
The most expensive tender is not necessarily the best, nor is the cheapest the worst, but if you try to do it on the cheap it will cost you more in the long run.
RULE No 7
Get proper quotes for all of the work and ensure the quote details all of the work and how much it will cost. Don't just assume skirting will be fitted if it doesn't say skirting in the quote. If you get an estimate for the works its open for the builder to charge you more than the fee quoted. Agree early with the builder what the scope of the works is to be and the timeframe for the completion of theconstruction works. Be sure in your own mind as to what you want and as to what you are getting. If you change your mind during the build then there are likely to be extra costs in both time and money. Make up your mind and stick to it before you start the job.
RULE No 8
Ask the builder for a programme for the works. This will set out the time for the completion of the project.
RULE No 9
"Never pay money in advance of the builder starting the work"
Don't part with a lot of money early and never pay for work in advance. Stage the payments as the works are completed. Always pay by cheque if you can and get receipts. At the end of the job withhold 5% to 10% of the contract price as retention, tell the builder before the start of the job that you will be doing this and then there are no arguments.
RULE No 10
Avoid becoming over friendly with the builder as it makes it more difficult to be assertive when problems arise. Be civil of course but remember it is a business arrangement and he is not your friend.
RULE No 11
Check the builder has insurance for liability and all risks, so if your property is damaged you can claim from his insurance. Consider having your own insurance policy and tell your insurance company you are having work done prior to commencement.
RULE No 12
Don't be afraid to raise any concerns you may have with the builder in regard to anything that is housebothering you. It is better to speak up and risk looking a bit foolish rather than not speak up and let a problem drag on or get worse.
RULE No 13
Keep a diary of events, meetings, verbal instructions, phone conversations, Mail, fax, and e-mail. Anything at all that is pertaining to the project-Take photos.
RULE No 14
For any extra work outside of the agreed contract, agree early and get a quote for the work before it is started, that way there can be no inflated price. Don't be afraid to haggle and be aware by giving the builder more work it will take more time to complete the job-Ask him how much longer it is going to take.
RULE No 15
Make yourself aware of your rights under consumer law.
The Sale of Goods and Services Act , 1980
If you have a contract with a supplier of services it is reasonable for you to expect that:
The supplier has the necessary skill to provide the service.
The service will be provided with proper care and diligence.
The materials used will be sound and that goods supplied with the service will be of merchantable quality.
FINALLY
Buy a construction book to give yourself some basic knowledge and remove the fear of seeming stupid by not knowing!
These are good books to use: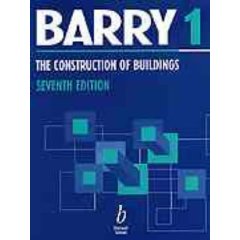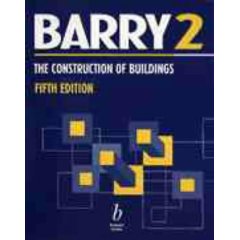 2: House Building manual from: www.homebond.ie
Building a house is a complex and skilled job. This is, in one unit, the whole variety of details and materials put together by many different trades that are involved in the construction of a new house. The 6th edition of the House Building Manual has now been published and goes right through all the building work from foundation to chimney pot. This edition has been updated to reflect recent revisions to regulations, guidance and standards including changes to Technical Guidance Document L – Conservation of Fuel and Energy.
Services
MICA AND PYRITE DAMAGE

MICA REDRESS SCHEME I am on the register of approved engineers for the Mica Redress Scheme At the

Planning and Design Consultants

We can produce quality design solutions to match your ideas and economic requirements, ensuring

Project management & supervision

A full site project management and supervision service can be provided We undertake regular site

Stage Payment Certificates

When the builder commences the work on site, we will administer the main building contract on your